Payments Marketplace Overview
Utilize the Payments Marketplace to optimize the use of credit card and payment-related offers within the transaction by adding a Rokt placement to your checkout page.
The product is customizable and fully native, designed to integrate seamlessly with the design of your specific site. Maximize the revenue opportunity of your checkout by converting static, fixed real-estate into a flexible experience that's tailored to each individual based on the card offer or message they're most likely to respond to.
With the Payments Marketplace, you can ensure you're driving the most revenue and the best user experience within each transaction.
How it works​
The integration of a Payments Marketplace placement starts with integrating the Rokt Web SDK on your site where you want to render Rokt offers.
If the customer positively responds by clicking the Apply now button, they are shown the sign-up or application form for the relevant payment provider, with additional information and instructions. After finishing the application or sign-up process, the customer can complete their checkout.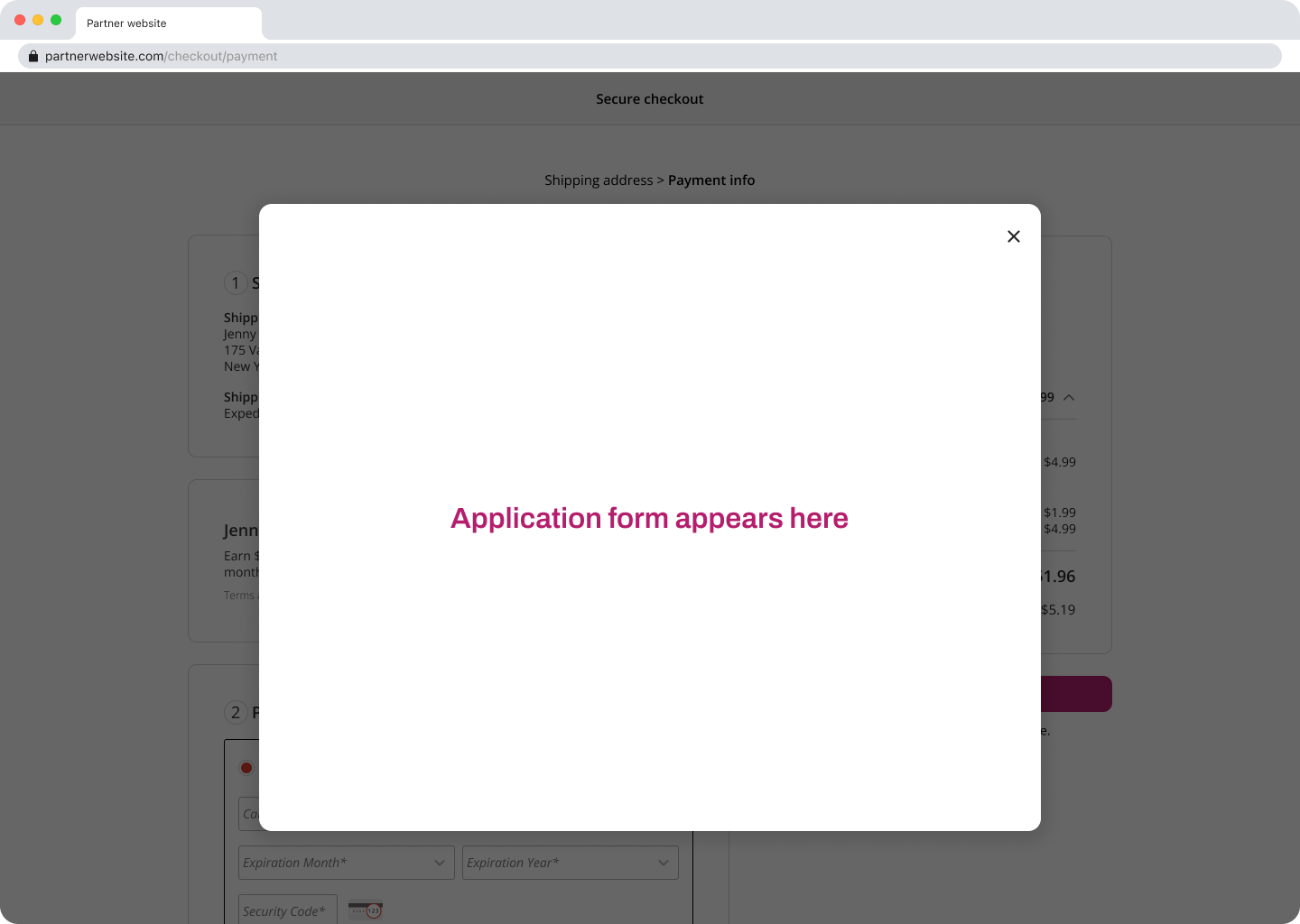 In this section​
Help and support​
For technical and integration support, reach out to support@rokt.com. We'll be happy to assist you.