Rokt can schedule delivery of referral files (in .csv format) to you via email. While this method is less secure and requires manual processing to download the files from your email account, it can be a useful way to get started getting referral data from One Platform. You can always switch to an SFTP or an API solution in the future.
Before you begin
An email delivery setup only requires the following pieces of information:
Email address (or a list of multiple email addresses) where the referrals should be delivered.
Delivery frequency—which specifies how often and at what times you want to receive referral emails.
Required parameters—the most common being email, first name, last name, source, and state. Learn more about the attributes Rokt can provide.
Setting up an email connection
Navigate to your account in One Platform.
Click Connections in the left navigation.
3. Click Add connection.
4. Click Email under Referrals.
5. Select the campaign and template for this connection.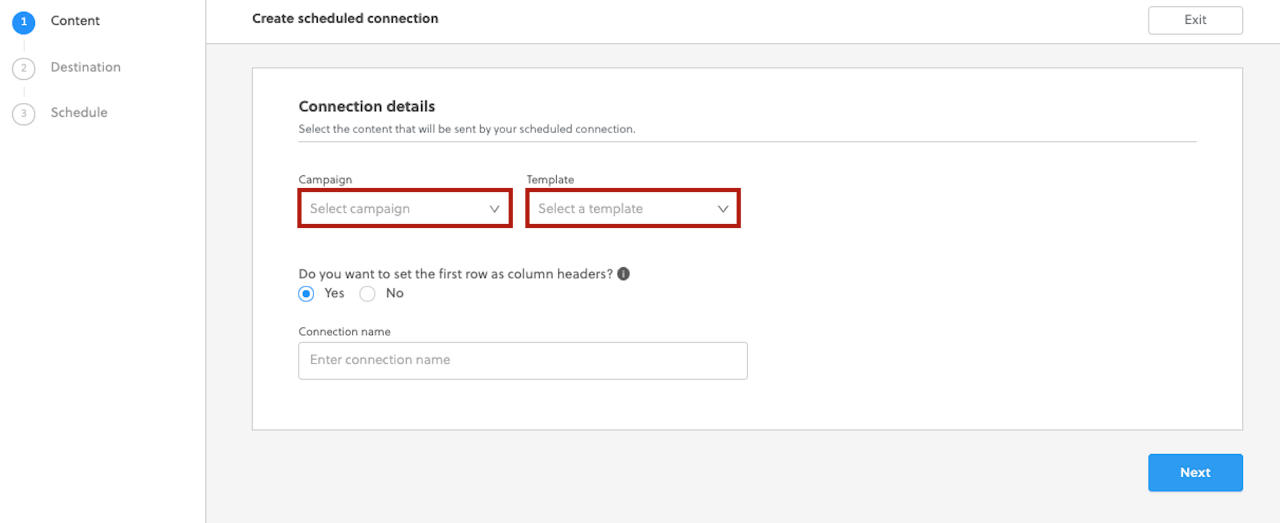 6. Give your connection a name and click Next.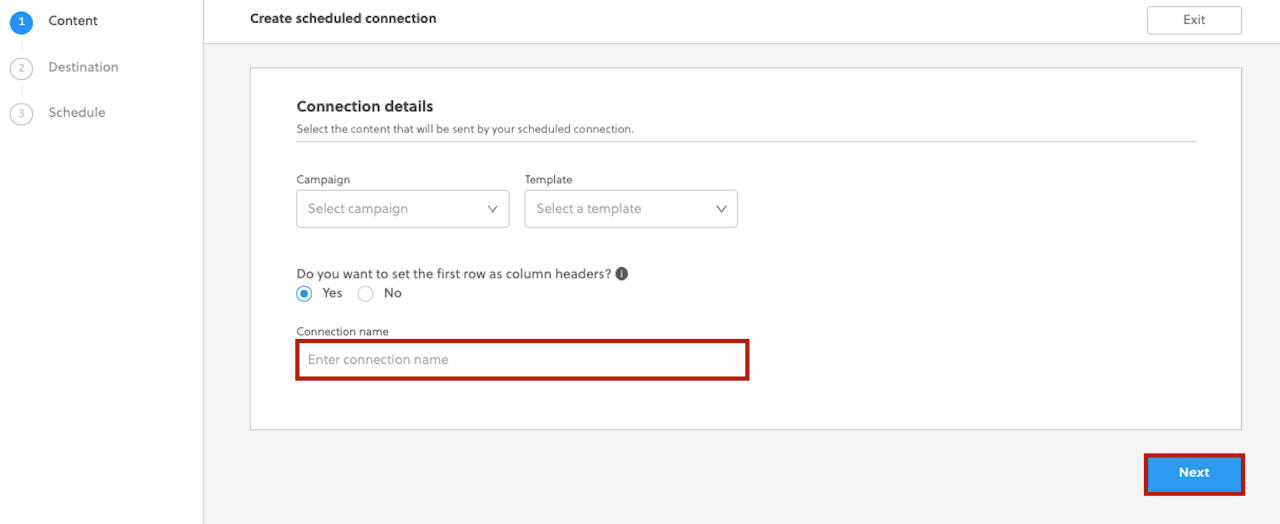 7. Enter the destination email addresses and click Next.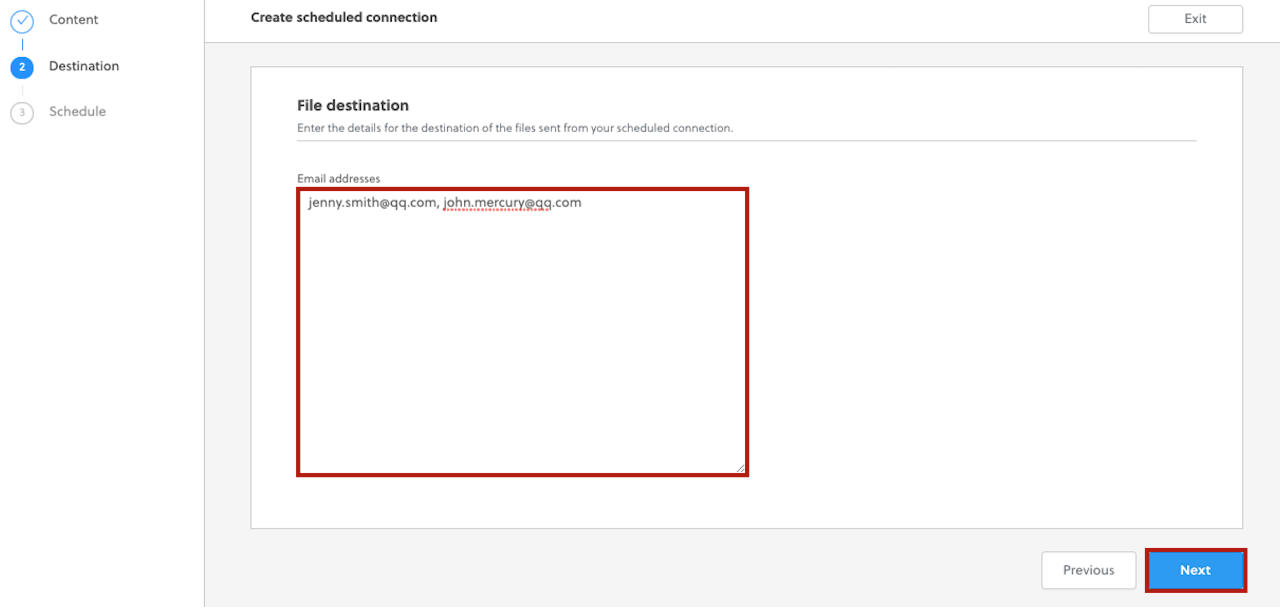 8. Select your desired schedule and click Save to create your email connection.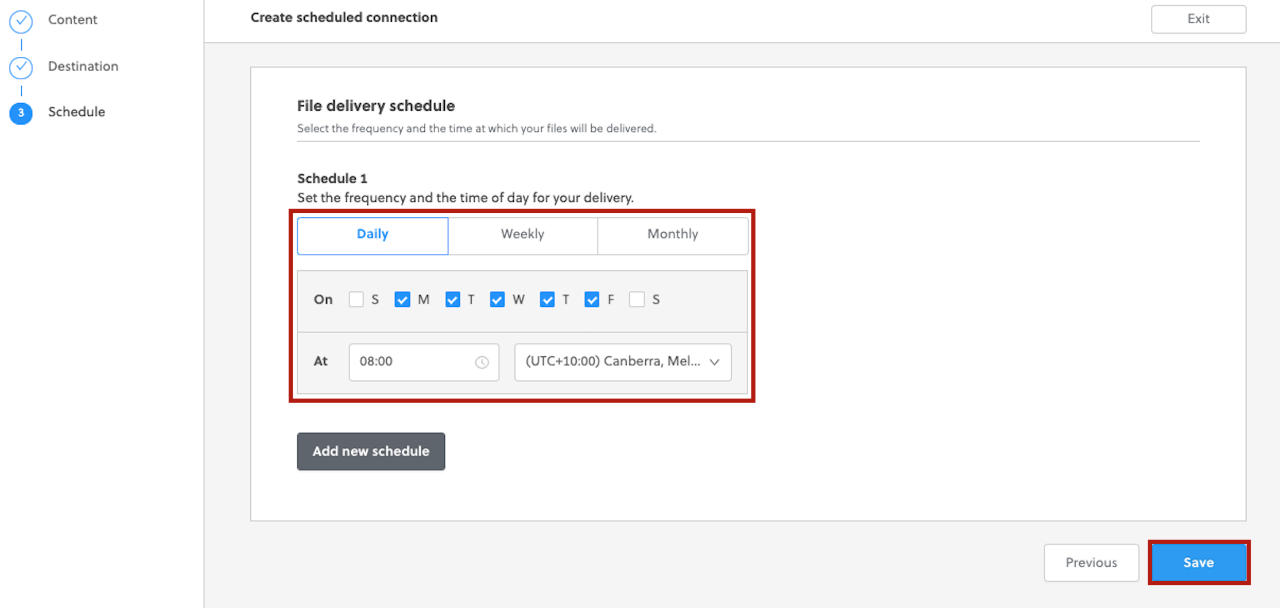 9. Your email connection has been created for the linked campaign.

Disabling an email connection
Go to Connections and select Scheduled from the drop-down menu.

Click the pause icon.

3. Your email connection is disabled.

You can reverse these steps to enable your connection.